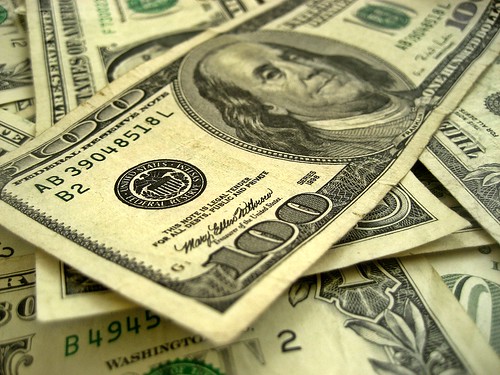 I alluded to this when I discussed making it in America, but I think a breakdown in the numbers would be beneficial. As a single man living in the US, what exactly am I expected to do and have to even be considered an independent adult? Well, to be living the official American Dream, you need:
Home ownership – $17,062 per year
Groceries – $12,659 for a family of four
Transportation – $11,039 a year for a four-wheel-drive SUV
Health Care – An average of $9,144 for out-of-pocket costs and premiums
Total taxes – Roughly 30 per cent of all income
Education – $4,000 per year for two children plus approximately $2,500 per child for college savings
Retirement – The maximum pretax contribution to a retirement plan for people under 50 in this income level is approximately $17,500
Source: http://www.dailymail.co.uk/news/article-2681136/Can-afford-American-Dream-Study-shows-ideal-lifestyle-costs-130-357-year.html
Although I don't have any plans to have the white picket fence and two kids anytime in the near future, these numbers are telling. Without someone with whom to share living expenses – namely, food and a place to live – my costs go up.
Car insurance & payments
I don't own a car, which apparently means I'm a failure as an American and undateable. If I were to have one, I would expect at least $300-400/month in payments and $100-200 for insurance.
Health insurance
In this area, I'm covered, thanks to the new regulations. $230/month for Cigna.
My own place
Obviously this can vary wildly depending on where one lives. In San Francisco, it's not unreasonable to assume $1500-2000/month to live alone. People can say what they like about the necessity of having roommates in cities like SF or LA, but the fact remains, in society's eyes, real men are expected to have a place of their own. That's right: if you don't have your own house or apartment, apparently you are nothing more than a child leaching off others.
Food
My indulgence is in this area. I'm on the road often for work, which makes it difficult to prepare meals at home, save breakfast. $1000/month isn't unreasonable for me. On the plus side, eating well and exercising regularly provides preventive care for doctor's appointments and hospital visits. Of course, no amount of chia seeds will help you when you're hit by a car.
Recreation
A few years ago, when I was living frugally in San Francisco to pay off my credit card debt, I still met Couchsurfers to show around the city. We typically did cheap or free activities, like walking through Golden Gate Park. On one occasion, a surfer invited her host out with us. Not only did he have us meet at a pricey cocktail bar in the Haight, but suggested we dine at Nopa, where dinners were a minimum of $30-40/person. Reluctantly, I blew my budget and when he said a nightcap was in order, I finally stuttered that I couldn't afford it, that I couldn't even afford what we'd already done.
Feeling the need to socially belong is a financial burden. For single men in particular, as apparently we're still expected to pick up the tabs on dates; maybe women are willing to alternate after a time, but this means absolutely nothing for those who decide they don't want a second date with me. Either way, I'm screwed: either I pay for each and every date, or I come across as a financially unstable, ungentlemanly character. I'm not, I'll have you know, but I can't afford to buy dinner and drinks for a different woman seven nights a week… or three… or one. Once or twice a month, sure.
Other than that, it's the same story for everyone: gym membership, the occasional trip – I'm heading to Canada in August – and a movie once in a blue moon.
Clothes
Let's face it: clothes make the man. Appearances are everything, despite campaigns to make us more open minded. If I want to come across as a successful, confident person outside of work, I need a few decent tailored shirts, a nice pair of shoes, and slacks or tight jeans. Though this is usually a one-time investment that needs to be changed a few times a year, for those few times expenses really add up. This year (so far), I had to buy three pairs of shoes for work, khakis, a new fitted shirt, and running shorts.
Taxes
2013 was my first time filing taxes as a US resident. From 2006 until then, I qualified for a foreign earned income exclusion and it was barely necessary to file. Now, with most of my income from freelancing, I have to file a Schedule SE form and make sure any income over $400 is reported. This year, I avoided paying taxes and qualified for a $200 return, but it may only be a matter of time before I feel the sting of handing over several hundred or thousand dollars in April.
So, what does my lifestyle tell you?
Rental – $2000
Food – $1000
Transportation – $600/month for my own car
Health Care – $230/month
Recreation – $300
Clothes – $120
Total Taxes – 30% of total income from any job
Retirement – I'm screwed
In order for me to live comfortably on my own with a car, apartment, health care, well dressed, well fed, exercising regularly, and obeying the law, I would have to earn $4350/month after taxes, approximately $6000/month before taxes. Meaning $72,000 annually. Right now, I'm earning about half that.